It's Today I Think
Drypoint & chine collee.
100 × 71 cm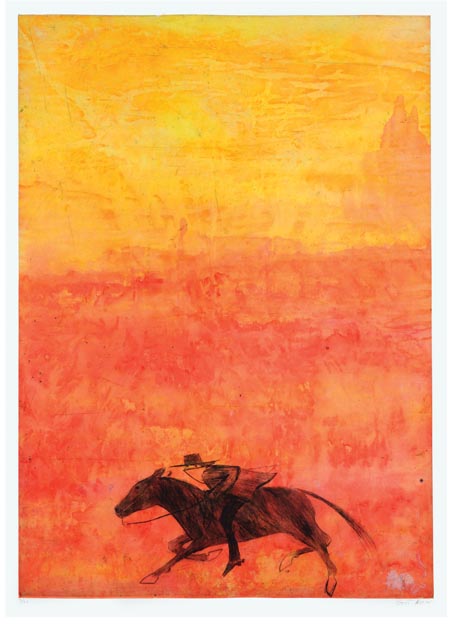 About the Own Art scheme
Own Art makes buying art easy and affordable by letting you spread the cost of your purchase over 10 months with an interest free loan. For more information visit their website at http://ownart.org.uk
Once approved, you can take delivery of the artwork straightaway and pay by direct debit over ten months. You can contact us directly about Own Art or any other information about this artwork and we will call you back as soon as possible. Alternatively you can call us on 01803 864088, during opening hours if you would like to discuss further.
Free delivery when you buy this piece.
We use professional art movers for delivery of the majority of our artworks. When it is viable and cost effective we may use other courier services.
Returns Policy
If for any reason you are not satisfied with your purchase, if you notify us within seven days of date of purchase we will refund in full any item bought online or from the gallery once it is returned in good condition. The customer must pay any postage costs unless otherwise agreed with the gallery.
It's Today I Think
Framed Size:
This item is unframed.
Media:
Drypoint & chine collee